Stabilis is the Sole Authorised Dealer for Yamaha Marine Products
Stabilis is appointed as sole authorised dealer for Yamaha Marine Products (Outboard Motor, Waverunners, Boats, Yamaha Genuine Parts) in Singapore.
Yamaha has led the industry in innovation, reliability and performance, it is widely trusted by the industry, both in the government and private sectors.
Stabilis's experience and extensive network will ensure that Yamaha Marine Products will be available in the market.
Together, we look forward to the support of our customers in all sectors.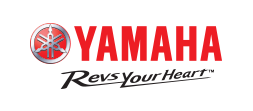 **Only F200G Digital Control Model is available in Singapore**
**Only F200G Digital Control Model is available in Singapore**